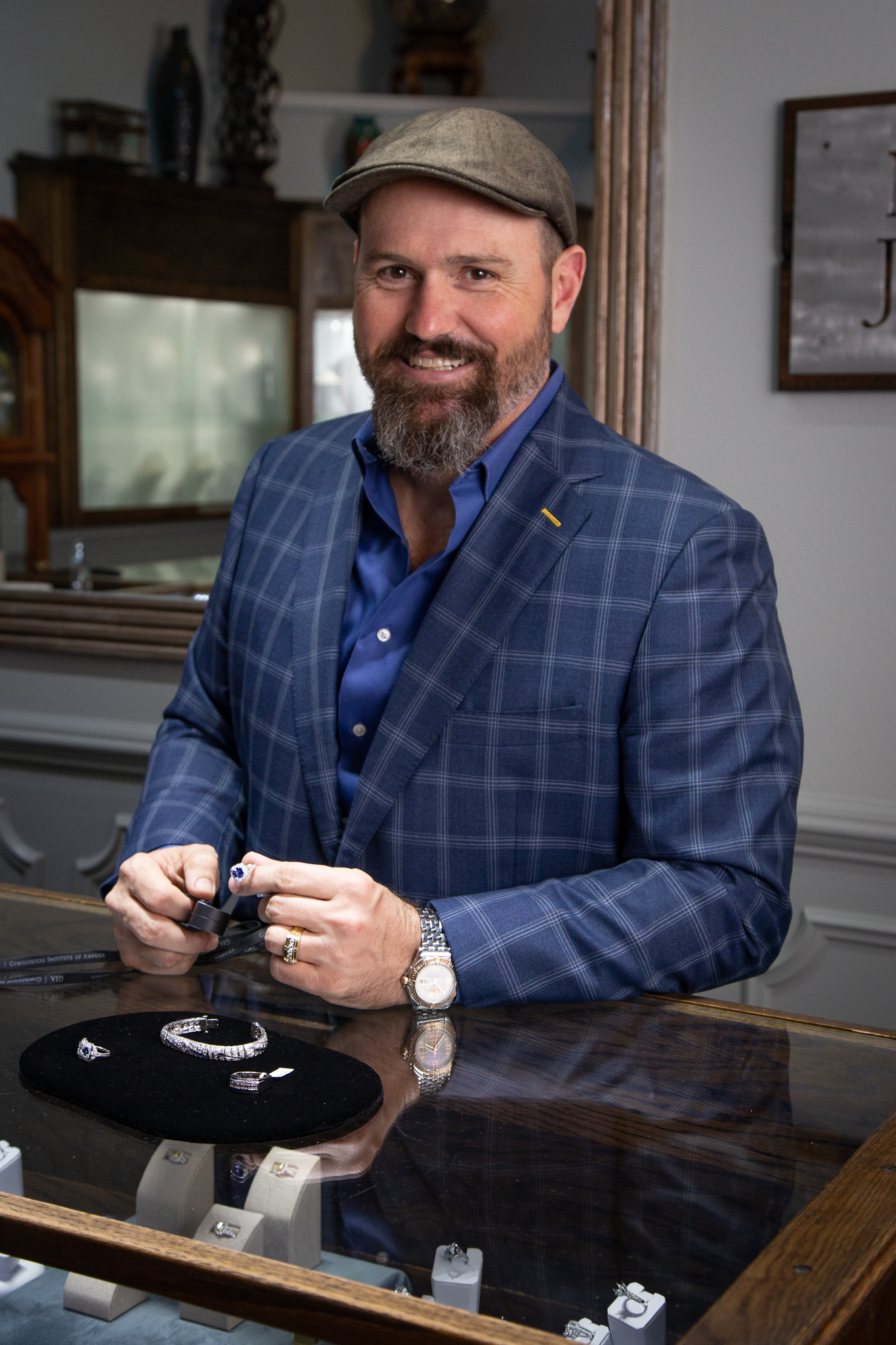 With 22 years of jewelry making experience Aaron Capdeboscq has created breathtaking creations for jewelry enthusiasts all over Louisiana and beyond. From beautiful colored gemstone creations to intricate diamond engagement rings, his creative works of art have adorned countless members of the Mandeville community over the years.
Aaron discovered he had a flair for art and design at a young age, with a keen eye for composition and a deep appreciation for art. He also worked with his hands for as long as he could remember. Coming from a long line of Louisiana families in the agriculture business, being good with your hands was a necessity.
"Working on the farm there was always something to build or fix. I learned at a very young age how to cut and bend different types of materials" recounts Aaron.
Making jewelry seemed like the perfect combination of design and handcraft for Aaron so he decided to follow his passion for art by going to Jewelry School where he could learn to make a living while expressing his artistic talent.
Enrolling at the foremost jewelry training center in the United States located in Paris, Texas, Aaron finished first in his class every semester. There he obtained his diploma as a certified bench jeweler as well as a certified gemologist.
Soon after, Aaron moved to California where he apprenticed with a successful jewelry designer and learned the art of custom design. "I really learned how to design in order to meet the needs of the client rather than to meet my own needs" describes Aaron.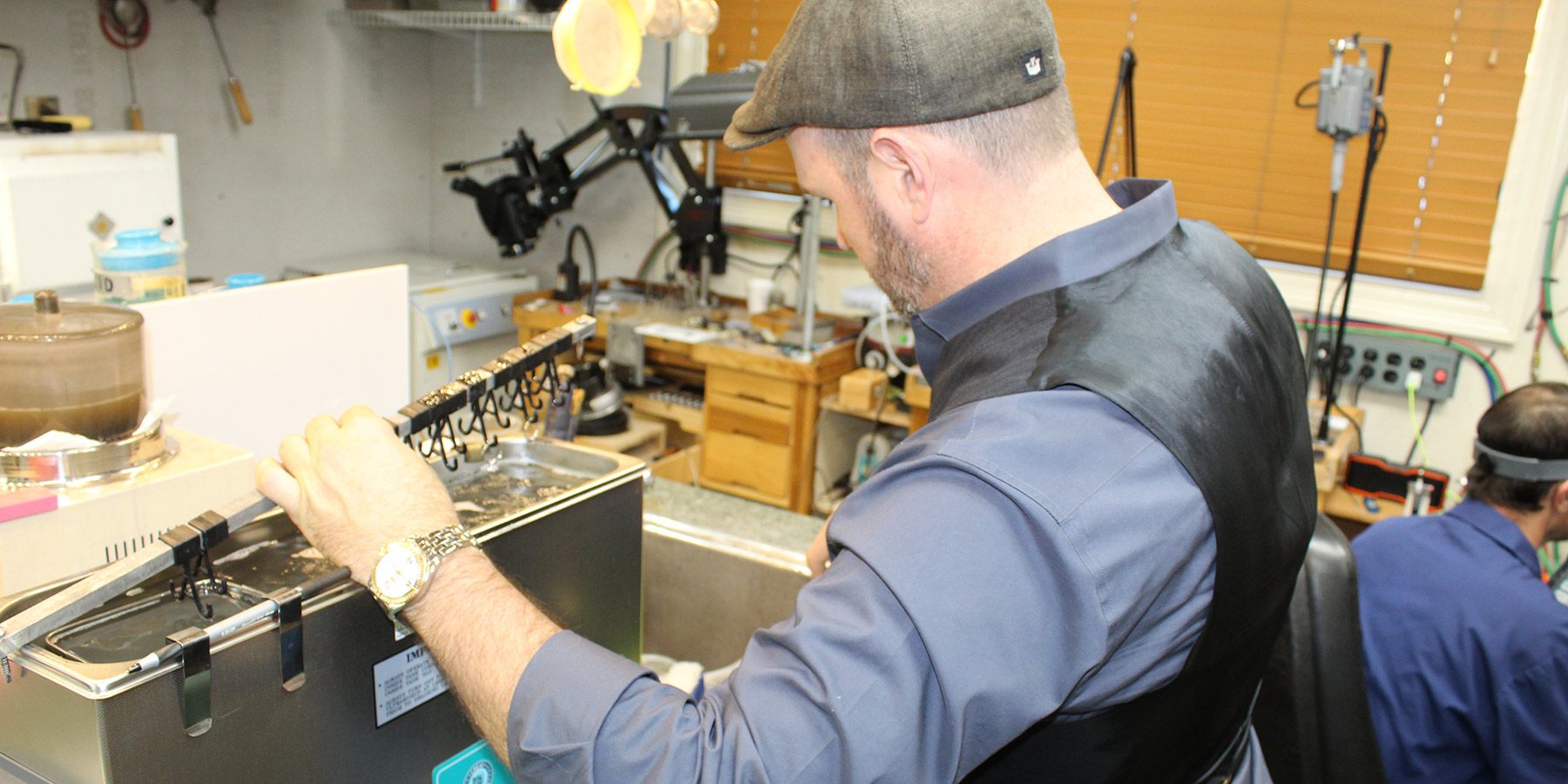 In 1998 Aaron started working full time as a jeweler creating custom made pieces for the businesswomen and men of Mandeville and the surrounding areas. He would make house calls to their home or office and with pencil and sketchbook in hand he would listen intently to the needs of his clients, draw something up on the spot and away he would go, back to his shop to make his client's dream piece of jewelry come to life. His dedication to beautiful design and exceptional craftsmanship helped him to accumulate an extensive and loyal clientele.
Demand for Aaron's custom work steadily grew so he decided to open his store in 2003 and has grown the business exponentially ever since. He attributes much of his success to outstanding customer service as well as his discerning eye when buying for his stores' collection. "I strive to buy jewelry and gemstones that go beyond what you generally see in other places. Every piece should not only be beautiful, but also have great wearability. The way a necklace or pair of earrings lay and hang on the body is very important. A ring should feel silky when sliding it on your finger and always exude a sense of balance and harmony" says Aaron.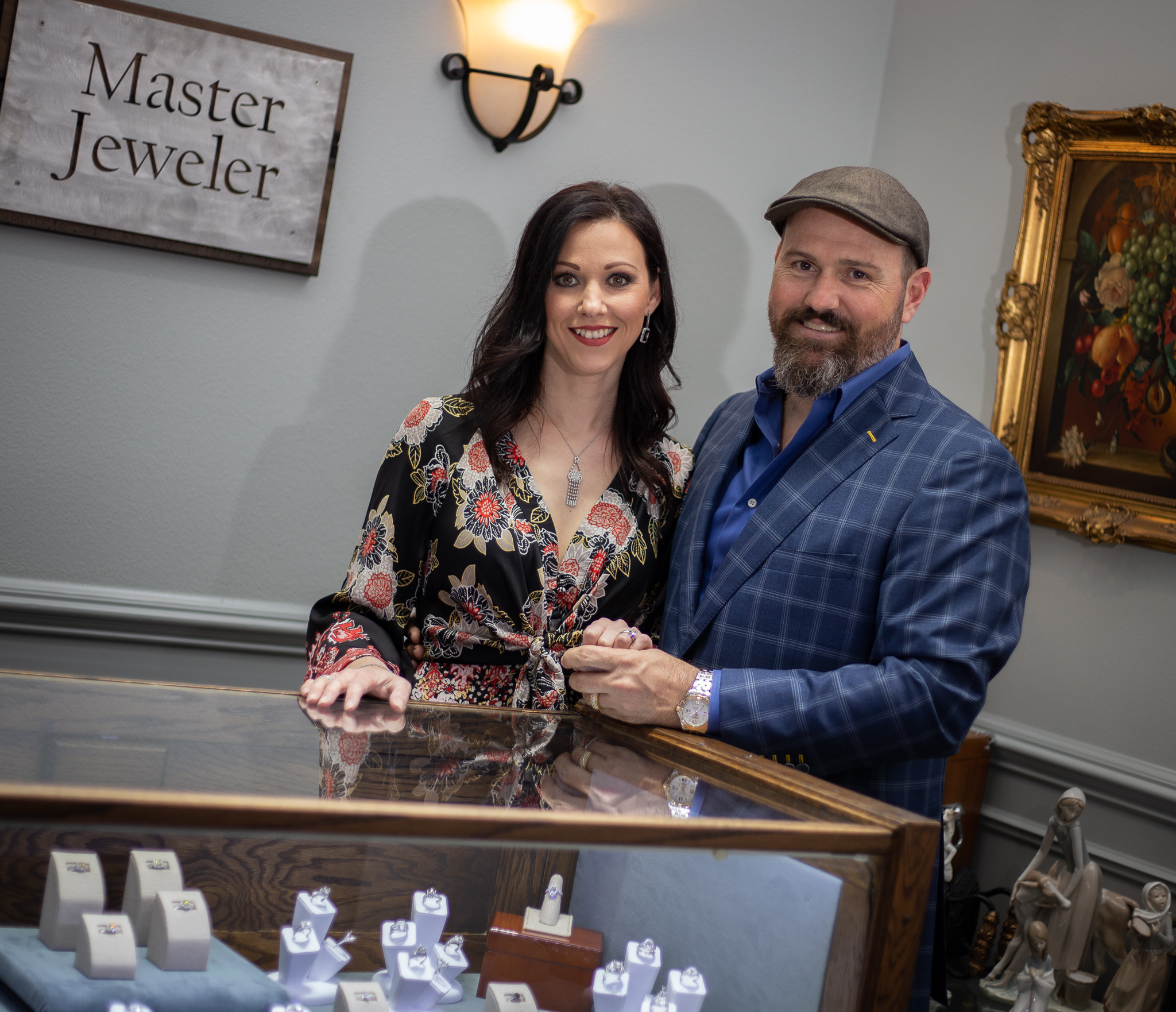 Aaron's beautiful wife Victoria Capdeboscq came on board in 2003 and has become an invaluable asset to the store ever since. As Store Manager, Victoria is the front line of the sales floor and makes sure the steady stream of guests at Deboscq Jewelry are attended to promptly and made to feel at home.
As Aaron describes: "My wife and I have been working together for 16 years. She's wonderful. She will introduce herself, welcome them to the store, show them around, showing the kinds of materials that we have. She might show them 25 pieces of jewelry and narrow down the design before I ever show up. She will do that while I'm back here working on a custom design, picking diamonds, making models, you know, working on specific details on something we already have going. We work together very well."
Besides Aaron and Victoria there is a full-time bench jeweler as well as a salesperson and receptionist that make up the Deboscq Jewelers team.
Although it's not a huge staff, Aaron proudly describes the team at Deboscq Jewelry:
"While everyone has their basic post, when we must rally, we also have the ability to cross train to assure our customer always has their needs met. We are fortunate and thankful to have a great team that can do that here." Says Aaron.
Aaron has always been grateful for his deep roots in the Mandeville community which has allowed him to thrive in a very competitive industry, often filled with generational family jewelry businesses.
Says Aaron: "I'm the first jeweler in my family. I feel like I've had to work extra hard to keep my clients happy because of that and I wouldn't want it any other way."
While Aaron inherited his integrity and work ethic from his lovely parents, his jewelry business success came from his own determination and commitment to going above and beyond for his clients…one masterfully crafted jewel at a time.